Training speakers to connect more empathetically, whether they are physicians, other medical professionals, students or actors, is something Val Lantz-Gefroh has been training all her life for. Even if she didn't know it at first.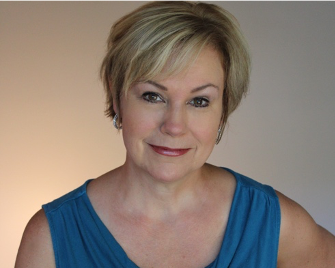 She will be in DeKalb, March 20 to conduct training sessions with students at NIU and to perform her one-woman story about empathy and resilience at Northwestern Medicine.
Lantz-Gefroh has a unique role as associate director and artistic director in narrative medicine and patient communication at Texas Christian University and University of North Texas Health Science Center.
After serving as the founding improvisation program director at the Alan Alda Center for Communicating Science at Stony Brook University, she was TCU's first-choice to implement a vision they had for their new medical school.
"TCU wanted to train future physicians to be empathetic scholars," she said. "That's a daunting mission, and they brought me in to champion and create the curriculum that we've developed, called The Compassionate Practice."
She has worked in professional theater for more than 30 years and in her spare time tours "Standing in My Shoes" a one-woman story about her brother's death to medical schools and hospitals to create conversations around empathy and resilience. She will present the production, Friday March 20 at 7 p.m. in the auditorium of Northwestern Medicine Kishwaukee Health and Wellness Center, 626 Bethany Road, DeKalb.
She will be conducting training sessions on aspects of The Compassionate Practice at NIU earlier that day with students in both the College of Health and Human Sciences and the College of Visual and Performing Arts.
The Compassionate Practice
The Compassionate Practice is a communication curriculum to help learners authentically connect and engage with their audiences. Concepts are taught through interactive workshops that draw on practices used in improvisational theater, journalism and storytelling.
Because the audiences are different, the training sessions for students in the two colleges will also differ.
The Health and Human Sciences students will be introduced to some basic tenets of improvisation in an effort to think more consciously about the communication choices they will make in healthcare and professional interactions. They will role play more effective ways of tackling challenging conversations and leave the with a "connection tool" to strategize and prepare for future dialogues.
Standing in My Shoes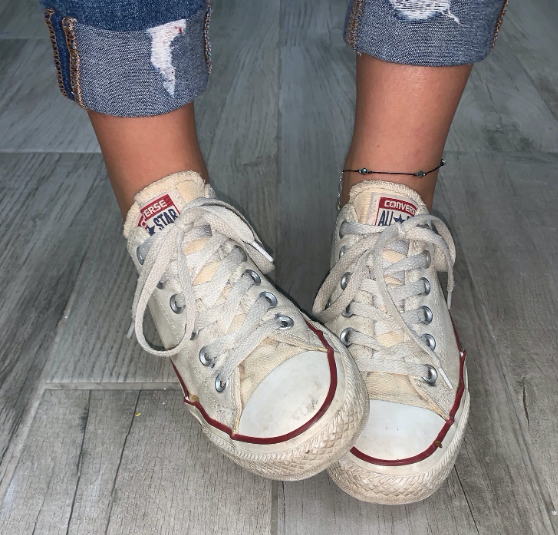 Lantz-Gefroh wrote "Standing in My Shoes" as a result of working with medical students at TCU.
"I feel that my story is important for them to hear," she said. "My brother died very quickly. He was at the Naval Academy in the peak of health. He collapsed on a tennis court and was dead three weeks later of an aggressive cancer that nobody had ever seen before. I was 15 years old, and there was so much about this that was confusing and terrifying. It deeply affected every aspect of my life.
"There are great lessons in the telling of the story that go to not only what our family was going through, but what the medical community was going through. The play is about an hour long with a quick break. In the second act physicians share their own stories of empathy and resistance.
"It's one thing for a family to work through their grief, but physicians go through that and then go to the next room, and the next room and the next. It's mind-boggling when you think that if a pilot or an air traffic controller have a near miss, they are mandated time off to process and recover. That doesn't happen in the medical community. We end up with huge rates of physician burnout and attrition in the field. I think of the play as being a launching pad for a deep conversation about health for the healer. How can healers stay healthy in the face of everything they navigate?"
If you missed registering for the CHHS event, you can see "Standing in My Shoes" with Val Lantz-Gefroh 7 p.m., Friday, March 20, Northwestern Medicine Kishwaukee Health and Wellness Center, 626 Bethany Road, DeKalb.