Food insecurity and chronic disease are two major problems in the United States. In 2018, approximately 11% of U.S. households were food insecure, meaning that their access to adequate food for active, healthy living is limited by lack of money and other resources. Additionally, food insecurity is associated with increased rates of chronic disease in low income individuals. Approximately 80% of older adults have at least one chronic disease, and 77% have at least two. Four chronic diseases—heart disease, cancer, stroke, and diabetes—cause almost two-thirds of all deaths each year.
Food security and proper nutrition is imperative to the treatment and management of chronic diseases. Recently, Medically Tailored Meals (MTMs) have been introduced  as a low-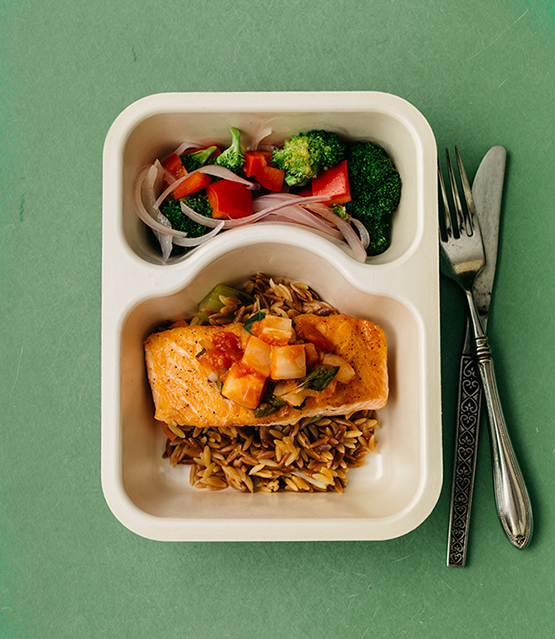 cost, high-impact intervention to improve the rates of food insecurity and chronic diseases. MTMs are meals approved by a registered dietitian that reflect appropriate dietary therapy based on evidence-based nutrition practice guidelines for a specific condition. MTMs address a medical diagnosis, symptoms, allergies, medication management and side effects to ensure the best possible nutrition-related health outcomes. For example, an individual suffering from congestive heart failure needs to follow a low-sodium diet to control high blood pressure and swelling from excess fluids. 
By making medically tailored nutrition and food central to our healthcare system, we will produce better health outcomes, lower the cost of care and improve patient satisfaction. Organizations such as California Food is Medicine Coalition and Open Arms of Minnesota, are working to provide MTMs to those who need it most, including individuals with HIV/AIDS, cancer, renal disease, diabetes, and heart disease. However, there is currently no federal nutrition support for sick and hungry individuals in the United States. Many insurance plans do not cover the cost of medically tailored meals. Therefore, organizations providing MTMs rely on grants and private donations to meet their annual budget. 
Poor nutrition and food insecurity are increasingly recognized as key social determinants of health. There is a significant need for creative solutions to address the nation's declining health status. A growing body of evidence is supporting the use of MTMs to improve health outcomes and reduce health care costs associated with chronic diseases. The concept of utilizing food as medicine" is more than an ancient Hippocrates notion. It is an evidence-based healthcare solution to addressing food insecurity and chronic disease among Americans.  
For more information on medically tailored meals, visit fimcoalition.org/